About Sertoma
'making a difference'
SERTOMA: A curious word until three very important words come together in unison: SERvice TO MANkiind. Sertoma's primary service project is assisting more than 50 million people with speech, hearing. and language disorders. Sertoma also sponsors community projects to promote freedom and democracy, to assist youth and to benefit a variety of other local needs community needs, as identified by the individual clubs.
Headquartered in Kansas City, Missouri, Sertoma is a 501(c)(4) not-for-profit international organization dedicated to "SERvice TO MANkind" , with 20,000 plus members in more than 650 clubs across Canada, Mexico, Puerto Rico, and the United States . Every year Sertoma clubs raise more than $20 million for local community service projects. Through these projects, as well as grants and scholarships, Sertoma clubs return those funds to their respective communities, and they have lots of fun while building life-long friendships.
About College City Sertoma
College City Sertoma is an active club serving Northfield, MN and the surrounding area. We meet once per month. You do not need to be a member to attend our meetings. Please come and see what we're about.
Note: Covid has affected many things. We do have video meeting technology available upon request.
When and Where:
Club Meetings
3rd Monday of each month at 6:45 PM
Location:
Emmaus Baptist Church
712 Linden Street North
Northfield, MN 55057
We work with the Defeat of Jesse Jamses Days celebration each September, logging over 260 work hours, selling DJJD buttons that support the celebration and provide our organization with the funds we use for our charities. Every penny of the funds we raise is donated.
Click Here for more information about the Defeat of Jesse James celebration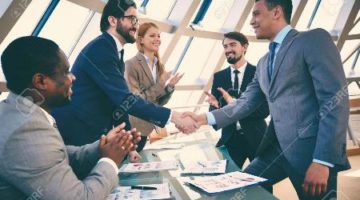 Sponsorship
We financially donate to a number of local non-profit organizations. These include but are not limited to:
Camp Sertoma and Camp UBU
Operation Joy
Can Do Canines
Ruth's House
Operation Backpack
Northfield Retirement Community
Belie Vet
We have recently provided financial and sourcing resources for installation of looping systems at the Northfield Town Hall and Northfield Retirement Center.
So What is Looping?
A telecoil of T loop is a specialized circuit placed within hearing aids consisting of a small coil of wire. It is designed to pick up magnetic signals versus acoustic signals.
Magnetic signals are created by induction loops. The induction loops broadcast the desired signal (sound) as a magnetic signal to a room with the induction loop installed.
Since the hearing aids microphone is turned off the magnetic signal is the only sound being heard creating a crisper and clearer signal for the user.